dublab.jp Radio Collective #253 "In Every Second Dream"〈スーパーマーケット/SUPERMARKET〉 (21.4.7)
21.04.07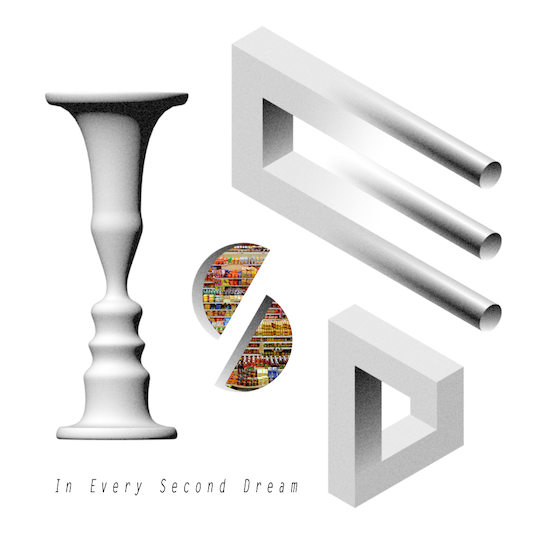 毎回、ひとつのテーマに沿ってお送りするDJ Emeraldのラジオプログラム『In Every Second Dream』。
4月7日(水)放送のテーマは「スーパーマーケット/Supermarket」。
私たちの日常に接続するスーパーマーケットから生まれる夢、妄想、緊張、宇宙…など、世界中の〈スーパーマーケットにまつわる楽曲〉をご紹介します。
DJ Emerald's radio program "In Every Second Dream", which is delivered according to one theme each time.The theme of the broadcast on 7th April is "Supermarket".
Introducing "supermarket-related music" from around the world, including dreams, fantasies, tensions, space, etc., born from the supermarkets that are connected to our daily lives.
また、各国のアーティストたちによるショートインタビューもお届けします。
昨年、セカンドアルバム「WHOA」をリリースし、余すところなく才能を発揮するイタリア出身ニューヨーク在住のシンガーソングライターのBirthh、〈In Paradisum〉〈Opal Tapes〉など数々のレーベルから楽曲をリリースしているベルギーを拠点に活躍するLuke Calzonetti、イタリアの音楽家であり、サウンドデザイナー、音楽療法士でもあるMarie e le Rose、昨年11月にグラスゴーのレーベル〈Invisible, Inc.〉からリリースされたEP「Indoor Routine」も記憶に新しいブルガリアの気鋭・Puma & The Dolphin、VaporwaveのサブジャンルMallsoftの代表格であり、今年4月にLPのリリースも決まった식료품groceriesをゲストに迎えます。
その他、スーパーマーケットが舞台の映画作品や、異国情緒漂う都内近郊のスーパーマーケットの店舗紹介など、音楽以外の部分にも少し触れていきます。
最後までどうぞお楽しみください。
dublab.jp Radio Collective #253 "In Every Second Dream"
日時:2021年4月7日(水曜日)20:00~
Wednesday 7th Apr 2021
(EDT) 7AM
(CEST) 1PM
(EEST) 2PM
labrat DJ:DJ Emerald
Guest:Birthh, Luke Calzonetti, Marie e le Rose, Puma & The Dolphin, 식료품groceries
Design:Shinya Sato
■ Birthh [from Italy / NYC]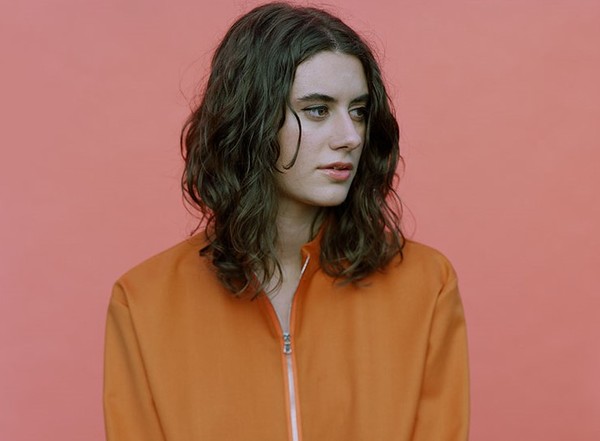 = referenced from Birthh's website =
Hi, this is Alice writing, I'm the creative director of Birthh which means that everything you hear on this page was written, arranged, and produced by me.
The music I'm releasing now – starting September 20th 2019 – was mostly recorded in New York. I usually write and produce in my bedroom (I've had many bedrooms in the past two years) but all I truly need is my laptop, a guitar, a midi keyboard, a condenser microphone, and space to think and breathe.
Every individual who has collaborated with me on this project helped make my vision more powerful and intelligible. My ultimate goal is to keep growing and evolving until I am able to create a self-supporting structure based on the values of beauty and discovery, where money is used as a means to navigate through society and impact as many people as possible.
I have always found it hard to balance the empirical aspects of life with the human necessity to elevate past the tangible means of our world. Throughout my life I've been lucky enough to find, through music, the means through which these opposites can coexist in perfect harmony. I am working every day not only to ensure that the songs I create are at their best, but, most importantly, I want to provide a tool that ignites our curiosity and reminds us how lucky we are to be humans who can experience blue skies, sunsets and all the beauty the universe has to offer.
https://birthh.net/
■ Luke Calzonetti [from Belgium / NYC]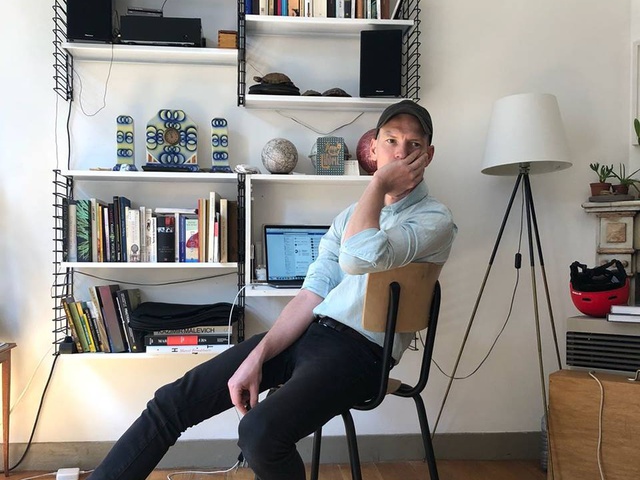 https://www.instagram.com/luke_calzonetti/
■ Marie e le Rose [from Italy]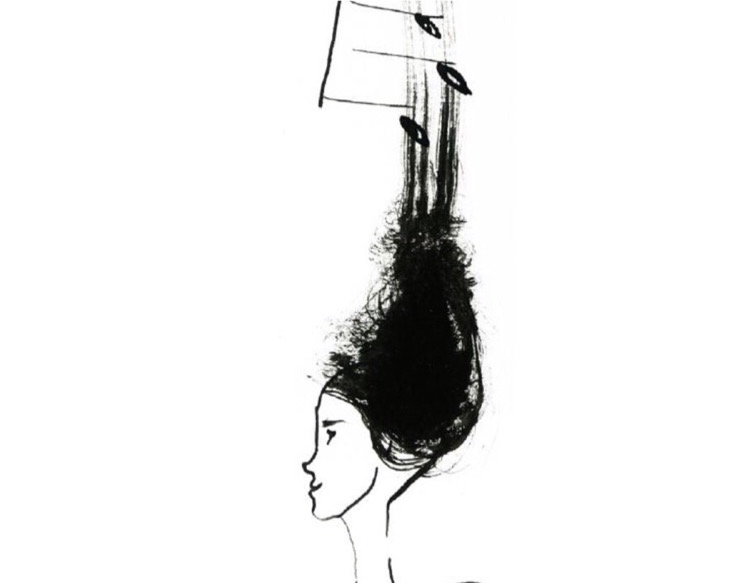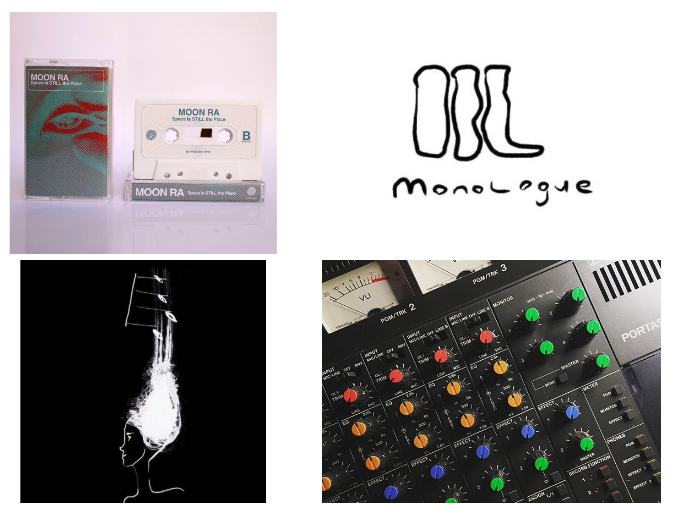 "Music has no labels or boundaries. Please stop to define it. And you will be open to the world."
multi instrumentalist | producer | musician | composer | arranger | sound sculptor | performer | sound designer | music art therapist | sound researcher
Marie e le Rose is a sound artist.
As a child, thanks to her family, she has always been surrounded by music. She began playing guitar at age of 5 and grew up as a multiinstrumentalist: bass, piano, drums, flute and many other instruments.
She grew up listening to jazz, classical music and french music, then she got crazy for electro sounds. She approached electronic music and contemporary classical music later, around her twenties, when she discovered Webern, Berio, Maderna, Nono, Kraftwerk, Tangerine Dream, Terry Reilly and other great artists.
Meanwhile she started to discover the sound design and the use of computers and machines for the creation and modification of sounds.
She worked with many labels for releases (Forrest Hill Records, No Problema Tapes, Time Released Sound, Laverna, Zamzam Records, Chemical Tapes..) and compilations (.txt label, comfortzone label, ….) with many monikers referring to just as many concepts (Marie e le Rose, Moon Ra, MonoLogue).
She composes and realizes music for radio, tv and movies. She realizes sound design for video installation, for mapping and for many other performances (e.g: Apparati Effimeri, vIDEA,…). She performed in many festivals and places: Festival Sons Libérés (Bruxelles), Festival La Centrale (Bordeaux), FreeQ (Genova), MamBO museum (Bologna),
Galerie Hus (Paris),…
Her installations have taken place at: Pecci museum (Prato), Palazzo Reale (Milano),… She collaborates with various artists (Giuseppe Cordaro aka con_cetta, with whom she formed the duo called "buttinelli.A"; Daniele Principato, with whom she formed the duo "Rue Analogique, 11", Giulio Aldinucci,…) and of course she continues her career as instrumentalist for different performances (e.g.: readings, as the performances with the well-known writer Luca Bonaguidi, "rimusicazioni", and so on)
She founded with the sound engineer Piero Bernardini FixInTheMix LABS: a concept studio specialized in mastering, mixing, sound design composing, restoring and recording.
She works with music therapy, music art therapy and she is a sound researcher.
LINKS:
MarieRoseLAB & FixInTheMix have landed on IG
https://instagram.com/marieroselabs
Facebook
http://www.facebook.com/MarieRoseLAB
with my mastering studio
https://www.facebook.com/FixInTheMixLABS/
SoundCloud
https://soundcloud.com/marie_e_le_rose
Discogs
https://www.discogs.com/it/artist/3730342-Marie-E-Le-Rose
■ Puma & The Dolphin [from Bulgaria]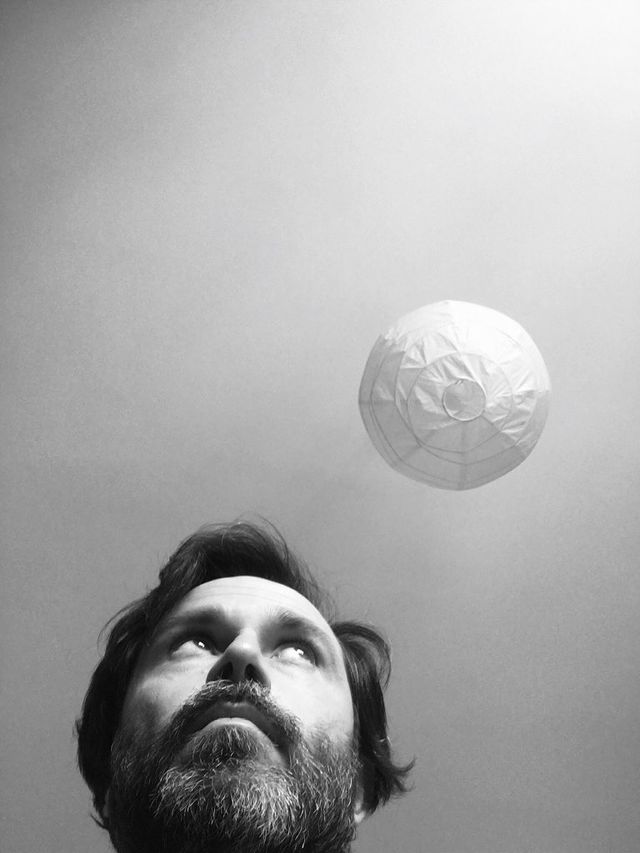 Puma & the dolphin is a Bulgarian producer based in Sofia. He have produced a EP for Canadian imprint Chambre Noire and some stellar inclusions on every one of Dj soFa's highly respected "Elsewhere" compilations.
There is definitely something "afro" inspired about his latest EP out on Scotland's "invisible inc". The story goes that while immersed in domestic life during lockdown in Sofia the music evolved to take in what was happening at home and saw the inclusion of toy instruments, drum playing, the voices of children playing and even the family parrots whistling and squawking in the background.
https://www.instagram.com/puma_dolphin/
■ 식료품groceries [from NYC]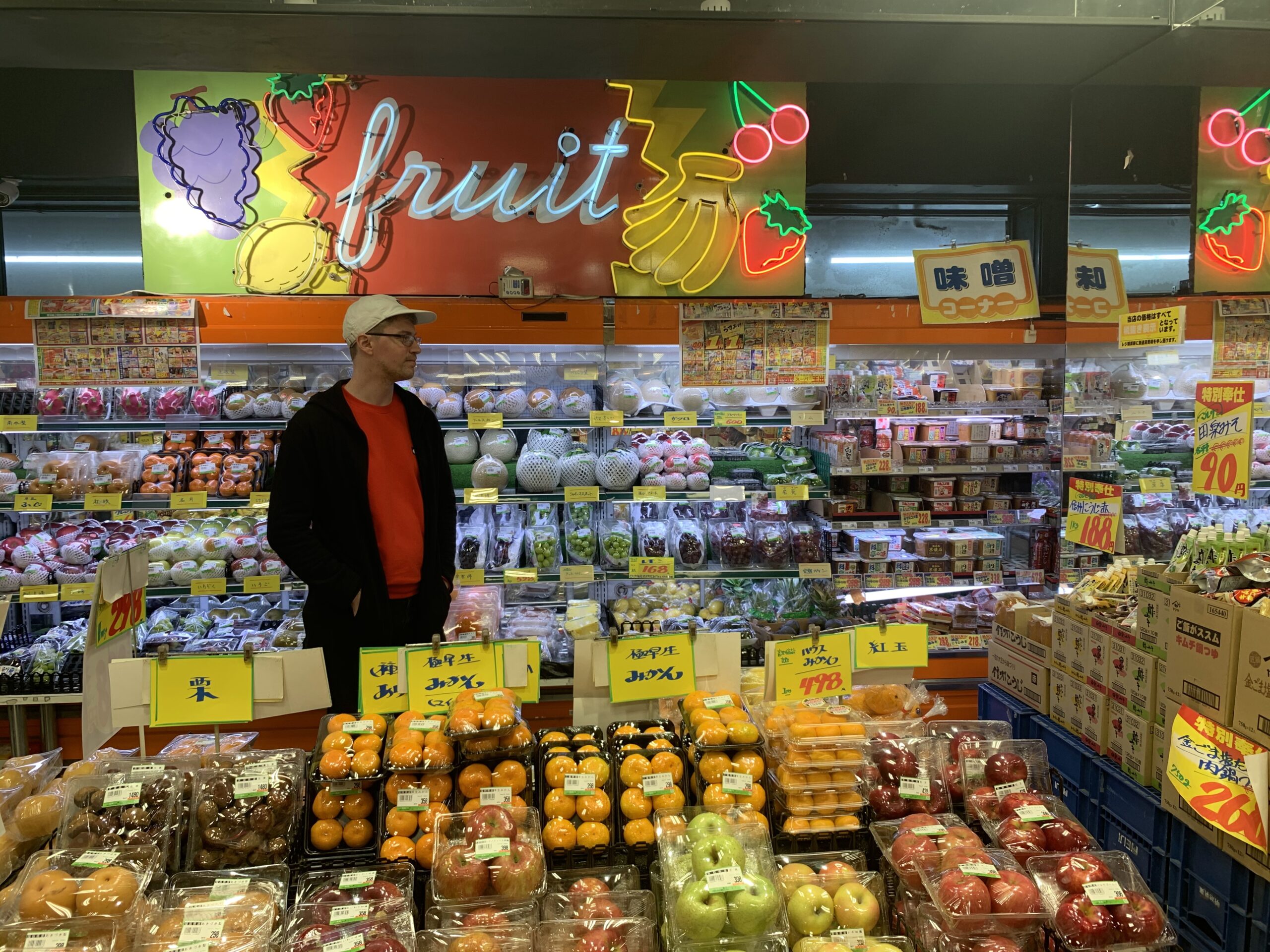 https://groceries-store.bandcamp.com/
https://www.facebook.com/groceries.store
■ DJ Emerald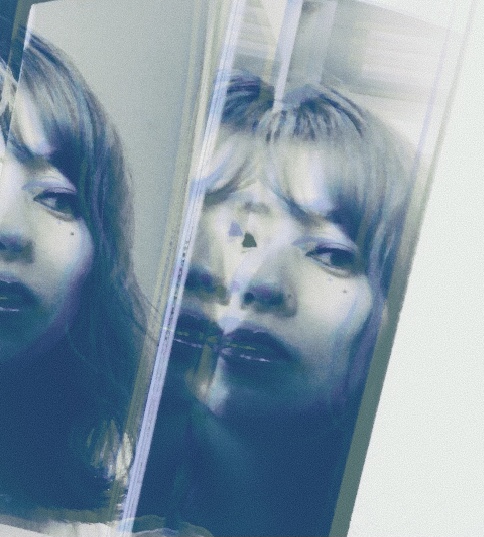 ミラーボールの煌めき、陽炎の揺らめき、終わりのある永遠、毎秒が旅のはじまり。
DJ Emeraldは、イマジネーションの海を泳ぎながら、ジャンルの垣根、ムードの陰影、コントラストの狭間を自由に行き来する。
幼少時からピアノに親しみ、バンドやソロでの音楽活動を経た後、都内を中心にDJ活動を開始。2015年以降には、ソウル、ロンドン、パリでもプレイ。
2019年3月より、ロサンゼルスの非営利ネットラジオ『dublab』の日本ブランチ『dublab.jp』にて、自身の番組《In Every Second Dream》をスタート。
その他、ファッション誌やレストラン向けのディスクレビューなどの寄稿も行う。
The sparkle of a mirror ball, the shimmering heat haze, the endless eternity, every second is the beginning of the journey.
DJ Emerald swims in a sea of imagination, moving freely between genres, shadows of mood and shades of contrast.
She became familiar with the piano from an early age, and after working as a band and solo musician, started DJing mainly in Tokyo.
Since 2015, she has also played in Seoul, London and Paris.
From March 2019, she started her own program "In Every Second Dream" on the Japanese branch "dublab.jp" of the non-profit internet radio "dublab" in Los Angeles.
In addition, she also contributes to fashion magazines and disc reviews for restaurants.
MIX:djemerald.tumblr.com/mixes
Twitter:twitter.com/_djemerald_
Instagram:www.instagram.com/une_femme_9/
Tumblr:djemerald.tumblr.com
Blog:djemerald.blogspot.com
LISTEN