dublab.jp Radio Collective #44 From Tokyo @cafe_malmo(14.1.8)
14.01.08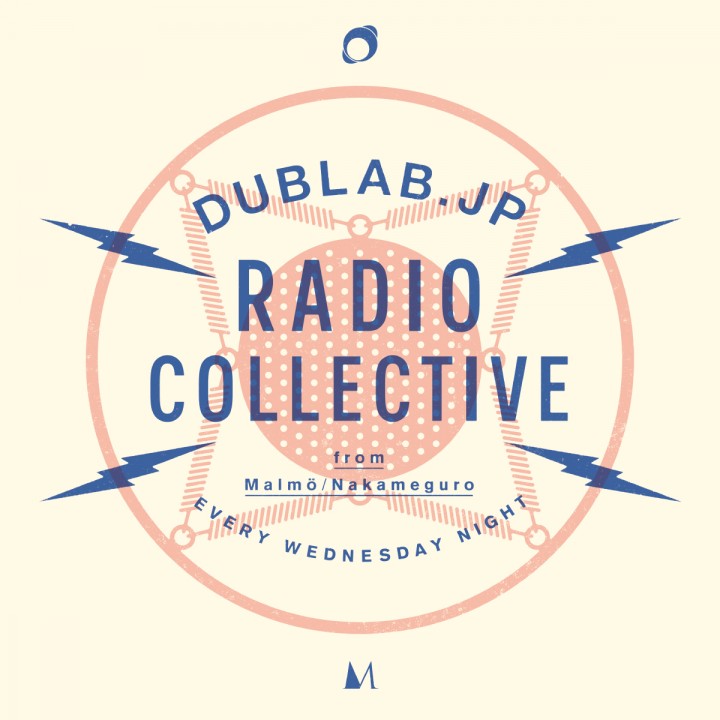 新年 第一弾の放送となる1/8は、Coffee & Cigarettes Bandのレギュラー番組"electric roots"からスタートします。
後半は、Mr.Tikiniが登場。ゲストに来日中のマイアミのアーティストMetro ZUが出演!
Mr.TikiniによるDJプレイに加え、Metro ZUと共に"新しいインターネット世代ヒップホップ"
"若いアメリカンカルチャー"についてのトーク。自身主幹OSIRISについて語ってくれます。
dublab.jp RADIO COLLECTIVE From TOKYO
日時:2014年1月8日 20:00 start
Labrats DJs:Coffee&Cigarettes Band (DJ Kensei & Sagaraxx), Mr.Tikini , Metro ZU
場所:Malmö(東京都目黒区青葉台1-15-2 AK-3ビル 1F)
www.malmo-tokyo.com

■ Coffee & Cigarettes Band
DJとしてのスタンスにこだわる自分達がPlayしたいサウンドをつくる為、2006年活動をスタート。
自由でオープンなスピリットを大切にしながらDJとして現場で"今"鳴って面白いと思うサウンドを制作。
これまで数々のアナログ盤(7inch/12inch)を積極的にリリース。2009年1stアルバム "Love Thing" (electricroots)、
2011年"Sessions" 、"Sessions At Forestlimit"(disques corde)をCDリリース。
又DJ的視点を活かした様々なミュージシャン達とのLive Sessionや、Coffee & Cigarettes Bandが音楽を含めた様々なアートを発表していく場所としてelectricrootsレーベル(electricroots.jp)の活動も行っている。
現在New Albumを制作中。

■ Mr.Tikini
ロンドン生まれロンドン育ち。
Brassfootと共にDJデュオSpexsaversを結成。
数々 のパーティーでDJ、MCをこなす一方、ラジオではジャンルレスなスタイルを披露。
レコードコレクターであった彼の父親の影響で幼少時代から膨大な数のFunk、Soul、Rockなどを聞き、90年代初頭には地元でパイレーツラジオが後に世間でUK GarageやJungleと騒がれる以前に毎日聞きこなしていた。
その後イギリス国内で騒がれているレイブカルチャーが彼に影響を与える。
2005年ロ ンドンのストリートにて数々のパーティーを開催。あり得ない動員数で老舗クラブを唸らせ、オーガナイザーとしても手腕を発揮。
2007年ロンドンから東京に活動の場を移す。ゲストDJ/MCワークを経て、2008年1月に日本で本格的にパーティーを始動。Spexsaversとしての活動は、Outtanetという日本初のライブストリーミングラジオをAfra、Articalizm、Donsta、Inumikaku、DJ Skyfish & Zen-La-Rockと配信する。ラジオだけにとどまらず、クラブでもラジオ放送するといった今では定着している配信状態をいち早く取り入れた。また東京-ロンドンをコンセプトに次世代のDJ達がBangしてMashするノンジャンル・マッシュアップスタイル・パーティーをアパレル会社と共催。その後様々な企業からDJ、MCを依頼される。それだけではまだまだ物足りず、パイレーツラジオからの経験を生かし、毎週末ネットラジオJapan Visionary Broadcasting (JVB)を配信。日ごとに異なる厳選されたDJ達が古さを感じさせない昔の音楽から巷で噂のあの曲まで飽きる事なくプレイしファンに支持されている。
調子はどうだい!?俺が 'Mr.Tikini' またの名を'Slim Tikini Pickens'。
キングスクロスという影の歴史がある街で生まれ育ち、日本に来てからの5年間オレとキミはどこかですれ違った事があるかもな。
あの頃から培ってきたハードコアなUKスタイルでDJをしているぞ!
つまり俺たちはイギリスのコアな第一線の音楽ファンを開拓し続けているんだ!
Known as Mr.Tikini a DJ, MC and one of half of the infamous DJ duo Spexsavers, that brought a fresh perspective to Japan's club culture, by really having a diverse and relevant all genre style, that was notoriously British in sound and delivery.
Being born and raised in London, his influences as a Dj are undoubtedly London's unmatched musical originality, it's cultural diversity, plus London's amazing events held at special places like Plastic People. However his musical influences came at a much earlier point in his life, through his upbringing. His Father was an avid collector of records, with a vast number of funk, soul, rock Lp's and white labels. London's various terrestrial and pirate radio stations, from his secondary school days during the 90's until the present day. Coming to Japan in just 2007, he has already had the privilege of playing and working with some of Japan's most talented Artists and Dj's, while creating and playing at some of Japan's most coveted events and parties. Under the Spexsavers duo he was also part of 'Outtanet'. Which was Japan's FIRST live streaming broadcast. Members included Afra, Articalizm, Dontsa, Inumikaku, Dj Skyfish & Zen-La-Rock. Now you can find Mr.Tikini on Japan Visionary Broadcasting. JVB is yet another joint project with some of Tokyo's most fresh & outstanding DJs. Broadcasting live out of Shinjuku every weekend! Has worked with; British Luxury Brand Group (Lotus Elise release party, Hackett, more). Tommy Hilfiger. Frank 151. Topshop. Gelato Pique. Just Blaze. DJ Clark Kent. DJ Yamez. Bok Bok. Roska. Girl Unit. Eric Lau. Samiyam. Mr.Ti2bs. The PSM. Ground Riddim (Chinza Dopeness). Jazzy Sport (Twigy, Groovemanspot & more). Oddjob Records (Afra & Yohey!). All Nude Inc (Zen-La-Rock). Diskotopia (A Taut Line & BD1982). Part2Style Records (Rub-a-dub market) and many more.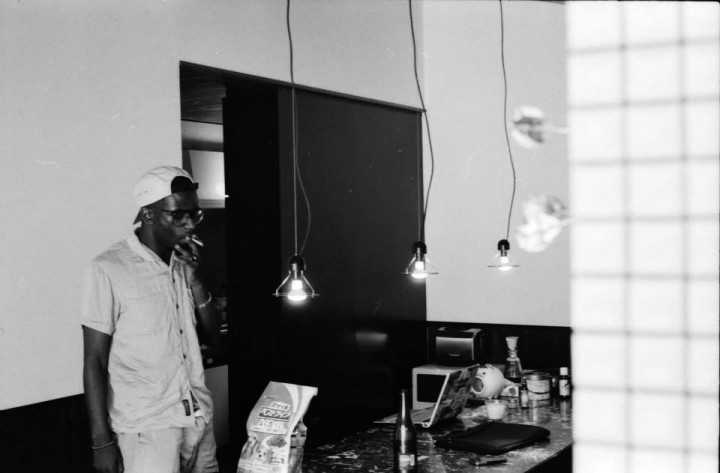 ■ Metro ZU
サイバーパンクファンクをポジティブにネクストレベルに持って行く為に未来から来たジャンルレスなアート集団。
そのグループのメンバーは、RubenSlikk aka King Astro Slikk the Magnificent、Mr B the Poshstronaut、Freebase aka KingBaseRok、そして Lofty 305。
僕たちが音楽やヴィジュアルアート、映画や本などを作っていない時間は女の子をナンパしているか、宇宙を混乱させる事をやっているんだ!


Web – https://metrozu.tumblr.com/
Soundcloud – https://soundcloud.com/metro-zu
Twitter – [Lofty , Freebase , Ruben Slikk , Mr.B the Poshstronaut , Metro Zu]
YouTube – [Lofty , freebase as kingbase305]
Facebook- https://www.facebook.com/metrozu
Press Links
Japanese Interview – https://www.tream.jp/post/22505963455/metrozu
Metro Zu Live in the Boiler Room – Metro Zu LIVE in the Boiler Room

■ OSIRIS
An art and music collective from Miami Florida, who are constantly releasing new music and art while touring around the world doing shows.
We are dealing with a young group of men who will soon have as much influence in art as Keith Haring and in music ASAP Rocky.
It's clear to see that if they continue on their current course that many brands will be clawing away at them to make official collaboration projects.
In music they have been featured on some of the worlds leading online media for music.
It seems that in every country they perform it's always with the local leaders of cools and the press and media who follow them.
Japan is no expectation they have been picked up by followers of Tream, listeners of Vincent Radio and readers of eyescream or honeyee.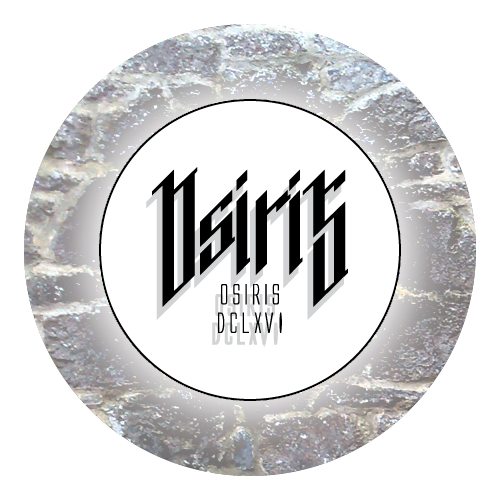 www.facebook.com/Osiris.DCLXVI
tagged by